Hybrid Flooring: The Perfect Blend of Luxury and Resilience
For homeowners and interior designers alike, the quest for the perfect flooring solution never ends. The search for something that marries luxury and resilience often ends in disappointment, until now. The solution: Hybrid Flooring, a perfect blend of luxury and resilience. This innovative flooring technology has revolutionized the industry and is quickly becoming the first choice for many homeowners.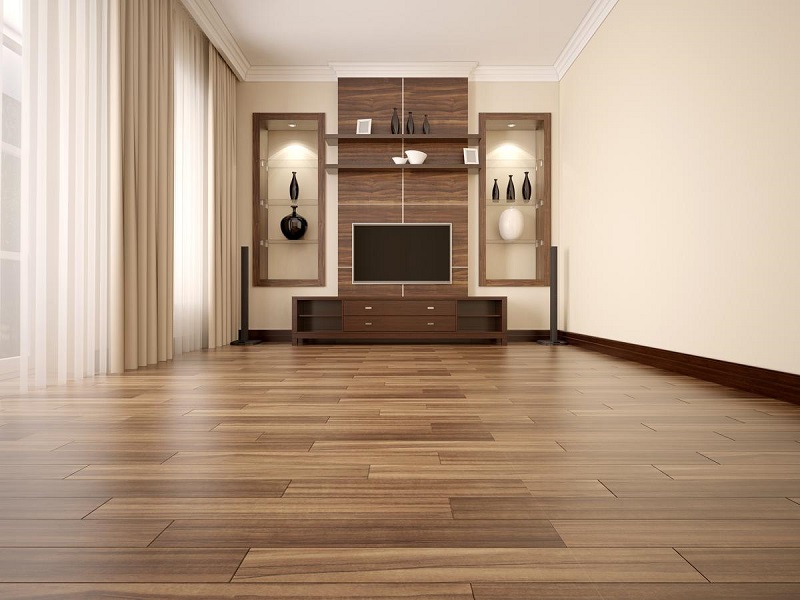 The Evolution of Hybrid Flooring
Hybrid Flooring is not just a buzzword in the flooring industry; it's a product of years of research and technological advancements. Traditional flooring options like hardwood, laminate, and vinyl each have their unique strengths but also carry significant downsides. The quest for a flooring solution that consolidates the advantages of these materials while eliminating their weaknesses led to the invention of Hybrid Flooring. Over the years, Hybrid Flooring has been refined and perfected, resulting in a flooring solution that offers unmatched durability, aesthetic appeal, and ease of maintenance, making it a true representation of innovation in the flooring industry.
The Composition of Hybrid Flooring
The term 'hybrid' is derived from the unique composition of this flooring solution. Hybrid Flooring is a fusion of multiple layers: a robust top layer that resists scratches and wear, a decorative layer that offers the aesthetic appeal of natural wood or stone, a core board made from limestone composite that provides stability and waterproofing, and a pre-attached acoustic underlay that enhances underfoot comfort and reduces noise. This combination of layers makes Hybrid Flooring a versatile and resilient option suitable for any room in your home, from the kitchen to the bathroom.
The Benefits of Hybrid Flooring
The true value of Hybrid Flooring lies in the plethora of benefits it offers.
1. Durability: Built to withstand the rigors of daily life, Hybrid Flooring is resistant to scratches, stains, and dents. Its robust construction ensures it can handle heavy foot traffic, making it an ideal choice for busy households.
2. Waterproof: Unlike traditional flooring options, Hybrid Flooring is 100% waterproof. This makes it a perfect choice for wet areas like kitchens, bathrooms, and laundries.
3. Easy Installation: The innovative click-lock system makes the installation process quick and easy, saving you time and money.
4. Low Maintenance: Hybrid Flooring is easy to clean and requires minimal maintenance, making it an ideal choice for those with a busy lifestyle.
5. Eco-Friendly: Made with environmentally friendly materials, Hybrid Flooring is a sustainable choice for those conscious about their environmental footprint.
6. Cost-Effective: Although it offers luxury and resilience, Hybrid Flooring is comparatively more affordable than other high-end flooring options.
Understanding Hybrid Flooring
Hybrid flooring is a revolutionary product that offers the visual appeal of timber floors with the toughness of vinyl. It is composed of multiple layers, each serving a specific function. The top layer is a UV-resistant coating that provides protection against wear and tear. The second layer is a decorative layer that gives the flooring its stylish appearance. The core layer is a composite of limestone and PVC, providing stability and waterproofing. The bottom layer offers additional support and stability.
Hybrid Flooring versus Other Flooring Options
When compared to other flooring options like hardwood, laminate, or vinyl, hybrid flooring stands out for its versatility and durability. Unlike hardwood, it does not warp or buckle under varying climatic conditions. Compared to laminate, it offers superior water resistance, making it an ideal choice for kitchens, bathrooms, and laundry rooms. Unlike vinyl, it provides a more realistic and luxurious timber look.
Installation and Maintenance of Hybrid Flooring
The installation of hybrid flooring is straightforward and can be done over most existing hard floors, saving time and money. It features a click-lock system, making it easy to install without the need for adhesives. Maintenance is equally simple. Regular sweeping or vacuuming will keep the floor free from dust and dirt. Spills can be easily cleaned with a damp cloth, and unlike hardwood floors, you don't need to worry about water damage.
Benefits of Hybrid Flooring
The resilience of hybrid flooring is unmatched. It is 100% waterproof, scratch-resistant, and can withstand heavy foot traffic, making it suitable for both residential and commercial settings. It is also environmentally friendly, with many manufacturers using recycled materials in its production. Moreover, it offers a luxurious appearance at an affordable price.
Choosing the Right Hybrid Flooring for Your Home
When choosing hybrid flooring for your home, consider the style, color, and texture that best suit your interior décor. Also, consider the warranty provided by the manufacturer. A longer warranty period is often an indication of the product's quality and durability.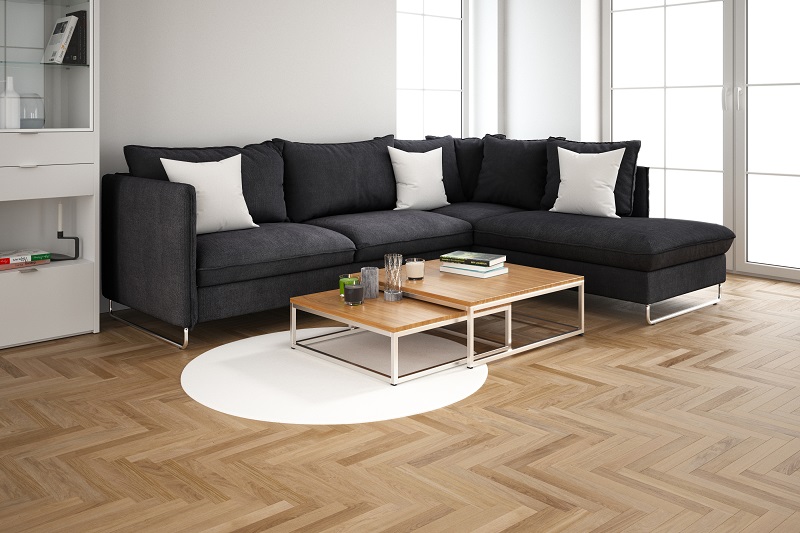 Conclusion
In conclusion, hybrid flooring is a perfect blend of luxury and resilience. It offers the aesthetic appeal of hardwood, the durability of laminate, and the water resistance of vinyl. Its easy installation and maintenance, along with its affordability, make it an excellent choice for any home or business. So, if you are planning a renovation or building a new home, consider hybrid flooring for a stylish, durable, and resilient flooring solution.